The R&G MetalShaping team had the pleasure of participating in the Metal Madrid 2022 edition, which took place on October 19 and 20 at IFEMA, Madrid. This fair is one of the most important in the industrial sector in Spain and is a unique opportunity to learn about the latest trends and innovations in technology and industrial machinery.
What is Metal Madrid?
Metal Madrid is the leading fair on the world of metal where hundreds of exhibitors from different areas of the industry meet, from manufacturers to suppliers and buyers, to present and discuss the latest trends and news in the industry: machinery, subcontracting, supplies, engineering, materials and treatments, among others.
In addition, numerous conferences and workshops are held in which industry experts share their knowledge and experiences on topics such as Industry 4.0, cybersecurity and sustainability. Visitors can network with professionals in their sector, see machines in operation and be able to attend training workshops on site.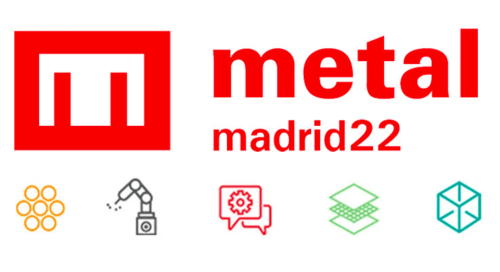 Why was R&G Metal Shaping in Metal Madrid?
At our stand, we present our wide range of services and products to a global audience, which allowed us to establish business relationships with companies from different countries and learn from other industry experts. We also had the opportunity to learn about the latest trends in technology and industrial machinery, which will allow us to improve and expand our services in the future. For that we show some of our ways of working such as:
Manufacture of custom parts: At Metal Madrid, we show our custom metal parts manufacturing service. We have a team of design and production experts who can work with our clients to create unique pieces tailored to their specific needs. From the preparation of plans to the production and final finishing of the piece, our team is in charge of the entire manufacturing process. In addition, we have the latest technology in machinery to be able to perform our services with the highest quality.
Technical advice: Finally, we show our technical advisory service. Our team of experts can help our clients choose the best metal part manufacturing solution for their specific project, advising them on the most suitable materials, techniques and processes. We can also help in the optimization of production processes and in the selection of the appropriate industrial machinery for each project.
Participating in Metal Madrid 2022 has been an enriching experience for our team, which has allowed us to acquire new knowledge and establish important business relationships. We hope to be able to continue participating in future editions of this important fair and to continue providing our services and products to an ever-widening audience.
Thanks to everyone who visited us at our stand!