We are delighted to announce that R&G Metal Shaping will be present at FEINDEF on May 17, 18 and 19!
At FEINDEF, we will have the opportunity to showcase our latest services, connect with other industry leaders, and learn from the latest trends and innovations in the sector.
What is FEINDEF?
FEINDEF is one of the most important fairs in Europe in the defense sector and security, and this year it has 40,000 m² of exhibition space, an attendance of more than 450 exhibitors from 20 countries, and 100 foreign delegations. In its last edition, held in 2021, the fair received more than 15,000 visitors from 57 different countries.
In this edition there will be many novelties, new programs, products, initiatives, surpassing the figures of the previous edition. In addition, this year a record has been set, more than 400 companies from 25 countries have already reserved their space at FEINDEF, representing 100% of the total space.
The fair is also an important forum for the presentation of new technologies and products, and in it you can see live demonstrations of defense and security systems.
In addition, FEINDEF has a program of conferences and round tables that address relevant issues for the industry, such as cybersecurity, technological innovation in defense or the role of the armed forces in the prevention of natural catastrophes.
Why will R&G Metal Shaping be in FEINDEF?
As a company specialized in the manufacture of high-precision metal parts and components, R&G Metal Shaping will highlight its customized engineering and manufacturing services for the sector aerospace and defense at the FEINDEF fair.
In particular, some of the services that R&G Metal Shaping will highlight are:

1. Design and manufacturing of custom parts and components: R&G Metal Shaping has a team of highly trained and experienced engineers who can design and manufacture high precision metal parts and components according to customers' specifications and needs. These parts and components can be used in defense systems and other critical equipment.
2. Advanced manufacturing processes: The company uses state-of-the-art technology and advanced manufacturing processes to ensure the precision and quality of its parts and components. These processes include laser cutting, forming, machining, robotic welding, manual welding (TIG, MIG), laser welding, among others.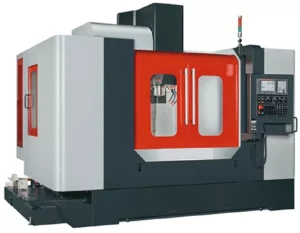 3. Rigorous quality control: R&G Metal Shaping has a rigorous quality control process at each manufacturing stage, in which the 3D laser scanner is used, which allows a verification report of the 100% dimensions to be issued. Following the requirements of the standards: EN9100 for aviation, special and defense requirements, together with the ISO9001 for quality assurance.
4. Technical advisory services: In addition to the manufacturing of metal parts and components, R&G Metal Shaping also offers technical advisory services to its customers. The company's engineering team can advise on materials selection, part and component design, and other critical aspects of the manufacturing process.
In summary, R&G Metal Shaping could highlight its experience in the manufacture of custom high-precision metal parts and components for the aerospace and defense sector, its use of advanced technology and high-quality manufacturing processes, and its rigorous quality control process to meet the most demanding industry requirements.
If you are attending FEINDEF, we invite you to visit our stand 8E13 and learn more about R&G Metal Shaping.
We are delighted to connect with you!